On April 26, 2023, we get to celebrate our incredible and diligent administrative assistants throughout the company. From creating a friendly and professional first impression to juggling and organizing complex schedules and events, administrative assistants are the backbone of Sunrise Engineering and Utah Testing. They know the ins and outs of everything going on in the company and their efforts are usually executed behind the scenes and oftentimes may go unnoticed.
"No matter the firm, business unit, or team, it is the executive assistants and support personnel who are the real heroes, the unsung makers of order. They are the lifeline to anyone and everyone in the organization."

– Forbes
At Sunrise and Utah Testing, we have some of the best and brightest administrative professionals in the business. We know we would be lost as an organization without their hard work and dedication to the company, employees, clients, and everyday tasks. We want to take the time to spotlight just a few of the inspiring administrative assistants making a difference at Sunrise.
---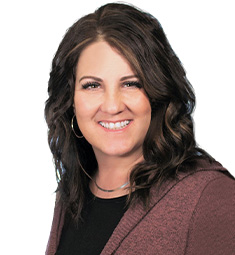 Heidi Erickson – Star Valley, Wyoming Office
Heidi considers herself fortunate to spend most of her growing-up years in beautiful Star Valley, Wyoming. After high school, Heidi attended Utah State University majoring in business and photography. She has 30 years of business experience doing inventory control, accounts receivable/payable, payroll, business development, graphic design, and day-to-day administrative duties. She owned and operated her own photography business for 15 years, and she and her husband currently own a timber/logging business.
After selling her photography business, Heidi was interested in getting back into an "office job." One day, she ran into her friend, Jason Linford, at Maverik and asked him about any job openings at Sunrise, and the rest is history. She is blessed to be part of the Sunrise team ever since.
"My biggest responsibility is keeping the engineers on task, but someone has to do it! Haha!" proclaimed Heidi. She enjoys creating proposals for the Star Valley office, serving on the Sunrise specifications committee, photographing employees and projects, and working with data in 360 for business opportunities and stewardship reporting. She also handles other daily administrative responsibilities such as answering the phone, applying for workforce training grants, accounts payable/receivable, and plan room advertising.
"I love the variety at Sunrise! I thrive on being busy which is definitely not a problem with my job. It is also satisfying to feel like I have a part in the success of our office and Sunrise as a whole," says Heidi.
Some of her favorite memories at Sunrise come from working and interacting with her coworkers. "I seriously work with the BEST people! We know how to work well as a team and certainly know how to have fun as a team!"
Looking to the future, Heidi loves to tackle new things and push herself to learn more. Whether it is taking an advanced Office course or learning the ins and outs of the Wyoming Workforce Development Grants, she looks forward to expanding her knowledge. She says she feels more achieved and valuable to the company when she is learning something new and progressing.
---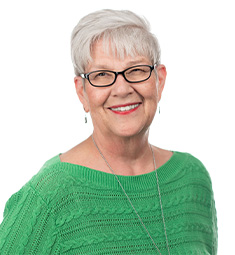 Pam Wiltcher – Salt Lake City, Utah Office
Pam grew up in both Utah and California. She spent 30 years working with AT&T in almost every position possible there (except marketing). She also performed in the SAN DIEGO Chargers half-time shows and marched in the Hollywood Christmas parades. After she retired from AT&T, Pam received her certificate to teach both step and water aerobics. She then moved back to Utah to be closer to her cousins and started at Sunrise soon after.
Her duties at Sunrise include working the front Midvale office desk and helping HR with new hire paperwork. While she claims the biggest challenge to her job is trying to keep up with all the new and changing technology, she says her favorite part of her job is "all the awesome people I meet and get to talk to every day!" She says all her days are filled with fun, positive, and joyful memories.
In her spare time, Pam enjoys spending time with her dog, Kimber, and doing yoga. Her next professional goal is to become a yoga instructor.
---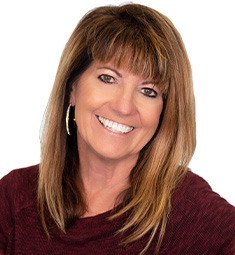 Belinda Ashton – Fillmore, Utah Office
Belinda has been married to her high school sweetheart for 44 years and has four children and 12 grandchildren. Growing up in Ojai, California with her grandparents, Belinda was always busy with horses. She attended horse shows around the Ojai area most weekends. After she graduated from Nordhoff High School in Ojai, Belinda continued her education at Brigham Young University. She has always worked in an office setting and enjoys the interaction with the people she comes in contact with.
After her family moved to Fillmore from California in 1994, Belinda began looking for a job to help keep her family afloat while they started their farming business. She met Stephanie Barton, who was working at Sunrise at the time, while chaperoning a field trip and told her she was looking for a job. Fortunately, Stephanie told her about a possible job opening at Sunrise. She was interviewed by Val Kofoed and began working with Sunrise in September of 1994.
Her duties have changed a lot over the years. Today, many of her duties include making travel arrangements for employees, taking care of invoicing for Southwest Gas, and making sure the front office is staffed. One of her favorite parts about working at Sunrise include the flexibility for working moms. She is grateful that she was always able to attend her children's games, dance competitions, and field trips, and now she is able to help with her grandchildren if needed.
"The people I work with have been the best!!  We have joked, we have pranked one another, and the best part is trying to see who can be scared the best," Belinda says.
Belinda says one thing she will always remember is after her sister-in-law passed away and Cleve Christensen and Marty Lunt brought her two of her favorite treats, a cookie and a Diet Coke. She says that it probably seemed like such a small gesture to them, but it meant so much to her at the time.
Looking to the future, Belinda says that one of her future professional goals includes retirement!
---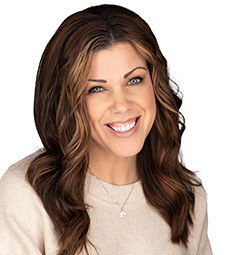 Karla Grimm – Phoenix, Arizona Office
Karla is originally from Columbus, Ohio, but has called Arizona home for the past 10 years. She graduated with a BS in Communications from Grace College in Indiana and has been happily married for 26 years with two grown daughters.
Karla ended up at Sunrise after some family loss and a transition in the remote job she was in. She knew the Potter family from their daughters' school and Greg Potter recommended that she interview for an available administrative assistant position at Sunrise. Reluctantly, she interviewed and wondered how her creative personality would fit in with a bunch of engineers. She quickly found her niche and has been here for almost eight years.
Being the only administrative assistant for the 50+ people in the Phoenix office, Karla wears many different hats. From all things administrative to facility and project submittal/utility coordination, and all things in between, every day is busy with a lot of variety.
"It's a blessing to not only enjoy your work but those you work with as well. One of the things that give me the greatest joy in my position is helping to create the culture here in the Phoenix office. I believe people are most fulfilled in their work when they feel valued, known, and connected. I love planning the big and small ways to help foster that," Karla says.
Looking to the future, Karla claims that her passion will always be about the "experience." "From clients to employees, I want to continue to find ways to create an experience that enhances the success of Sunrise as a whole," says Karla.