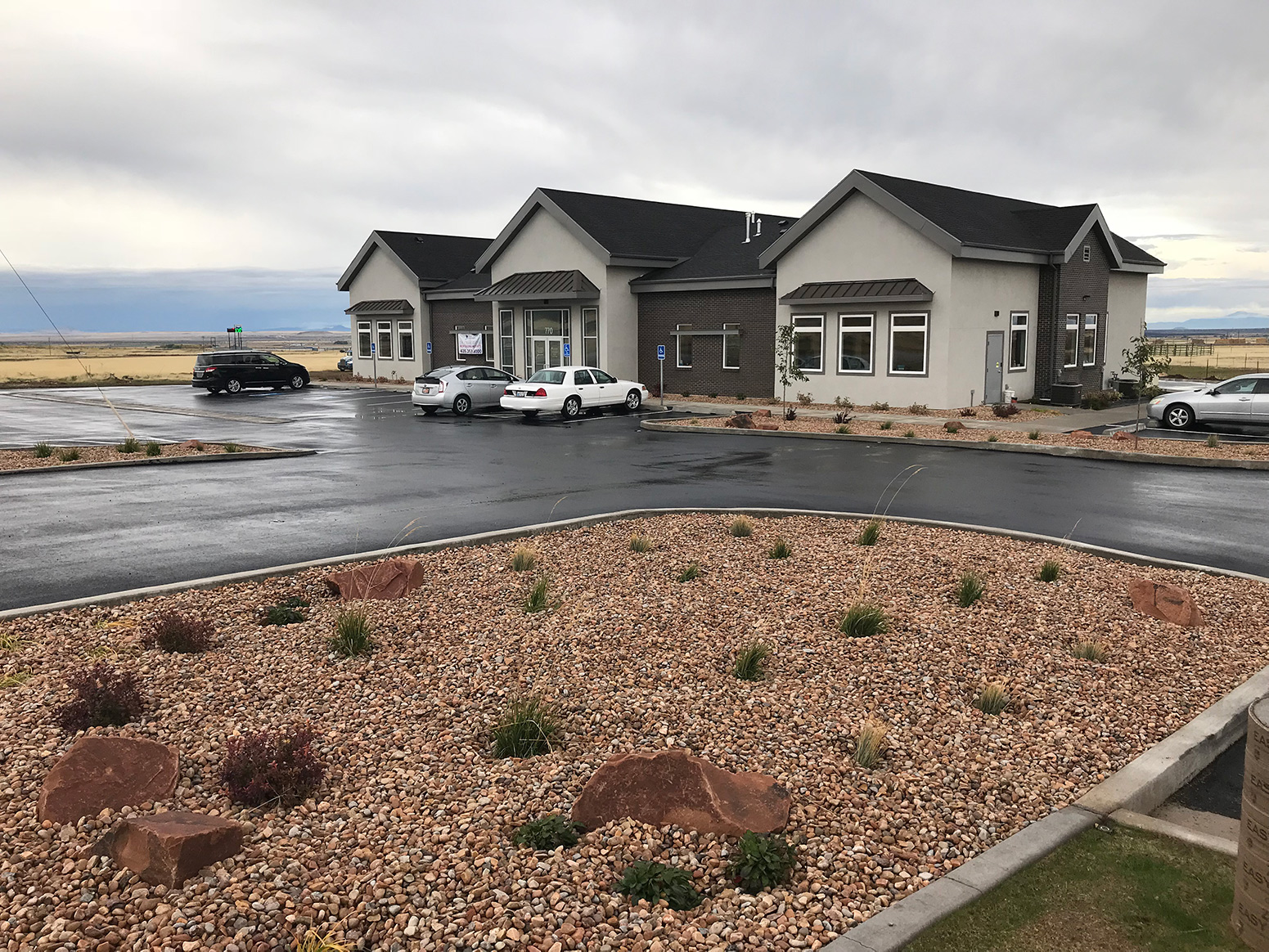 Quackenbush Commercial Development Fillmore Clinic
Client Dr. Howard Quackenbush

Location Fillmore, Utah

Services Civil Design, Surveying, Geotechnical, Utilities
Project Highlights
Developed Project Phase 1 of commercial subdivision involved the development of a 1.25 acre single lot for a medical clinic with a 6,000 square foot building to provide areas for a family practice clinic, physical therapy clinic and common shared spaces.

Performed ALTA survey, simple lot subdivision, property staking, construction staking, geotechnical investigation, site plan, drainage plan, grading plan, and utility plan.

Coordinated with UDOT and Fillmore City to get an access permit for the property.

Updated transportation master plan and coordinated with utility providers to get all utilities to the site.