Experience • Land Use Management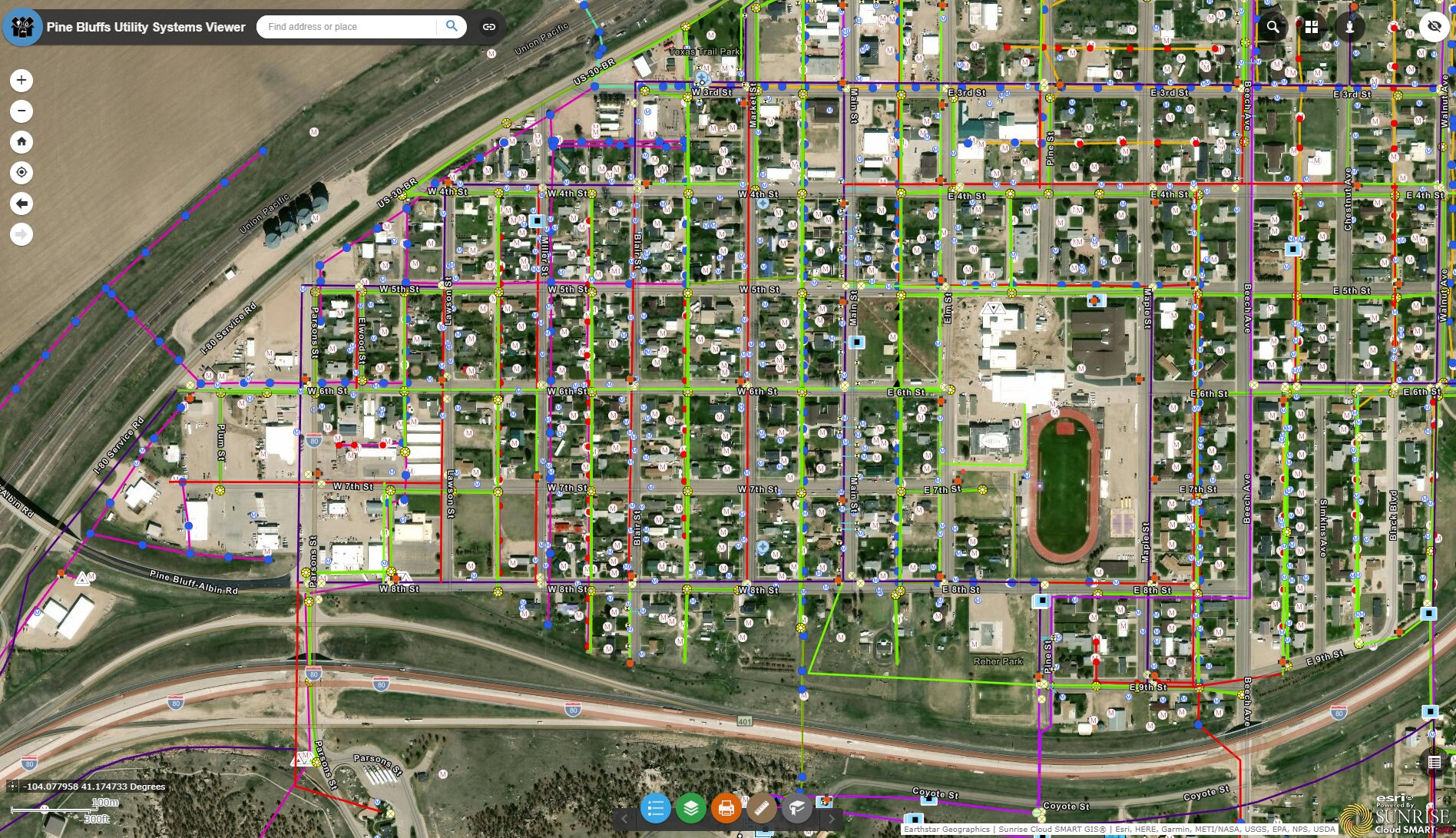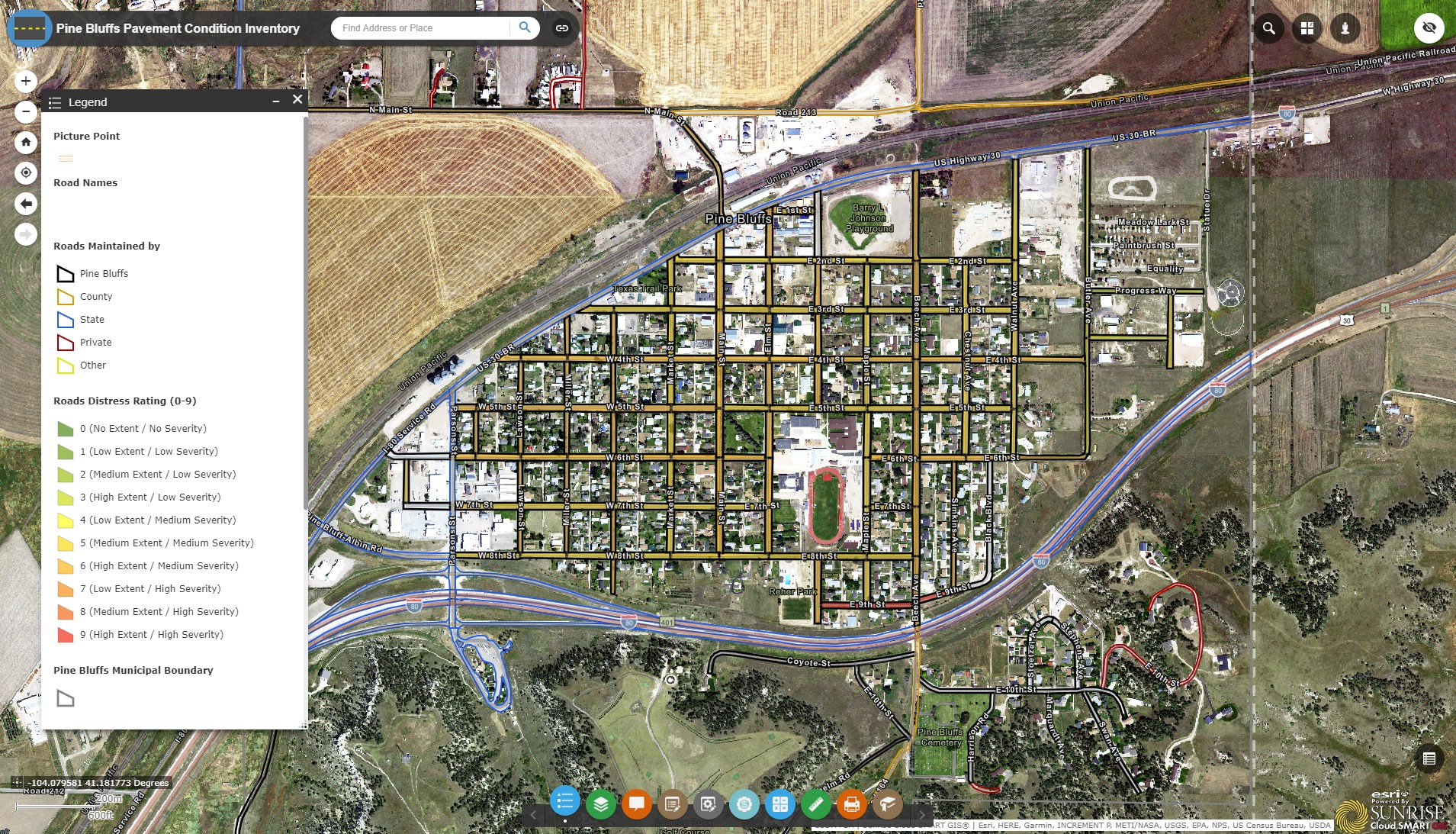 Pine Bluffs Utilities
Client Town of Pine Bluffs

Location Pine Bluffs, Wyoming

Services Pavement condition inventory, sewer master plan, electrical system inventory
Project Highlights
Conducted inventory of existing roads, assessment of current conditions, and created plan for future pavement treatments.

Prepared an inventoried list of all streets/roadways within the jurisdiction.

Observed and recorded the roadway condition, as well as type a degree of pavement distress for each street section.

Developed a maintenance/repaired strategy for the network of streets.