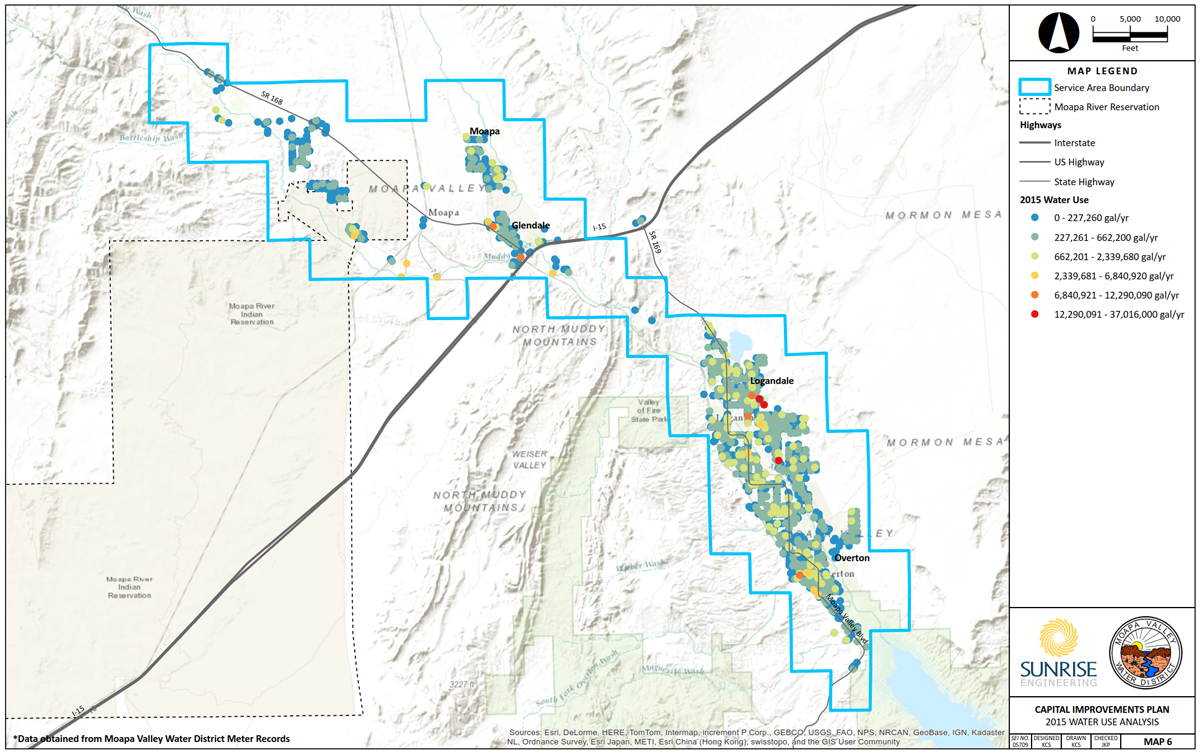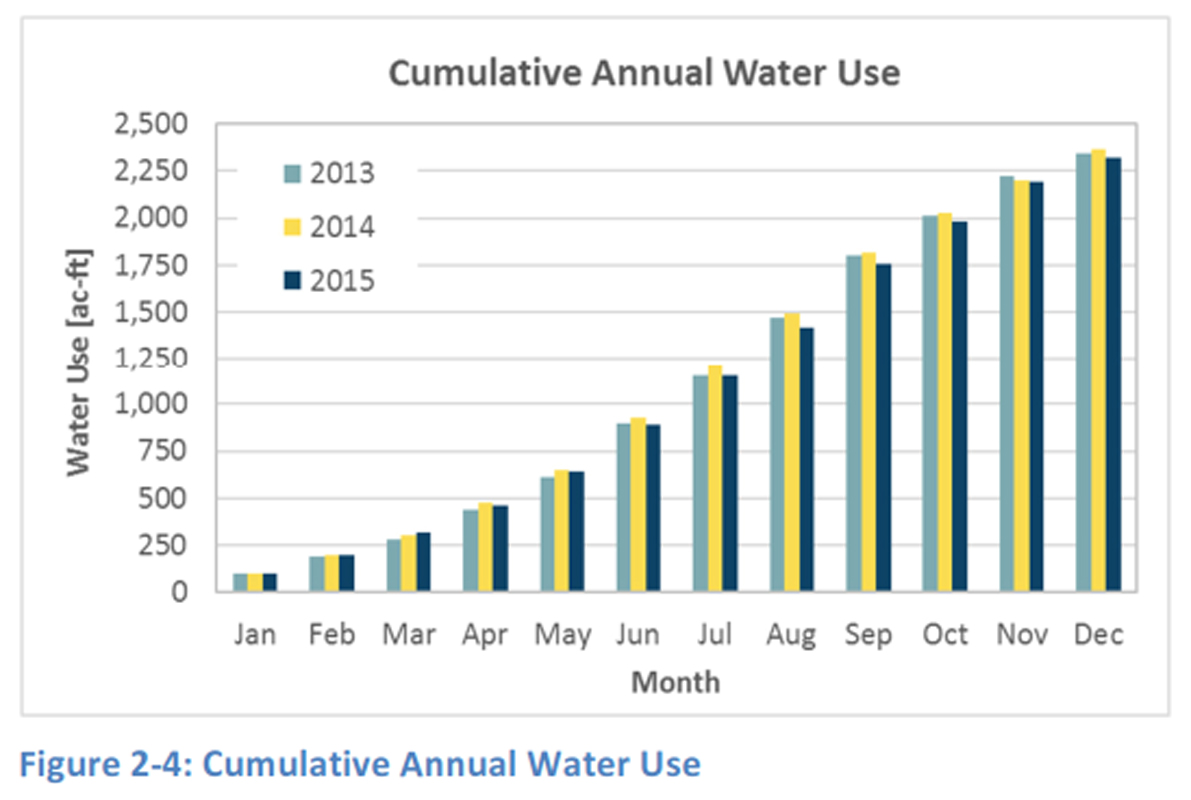 MVWD Culinary Water Capital Improvements Plan
Client Moapa Valley Water District

Location Overton, Nevada

Services GIS Mapping
Project Highlights
3,200 connections, 15 pressure zones, 18 PRVs.

Geo-located demands in network hydraulic model.

Five-point analysis.

Moapa transmission agreement w/ SNWA.

Consideration of high-volume user scenarios.

Opinions of probable cost.

Effective visuals for the existing system and proposed improvements were made in conjunction with a GIS-based network hydraulic model analysis and GIS mapping.

Recommended improvements for water rights, source capacity, storage capacity, treatment, and the distribution system in a prioritized list format.