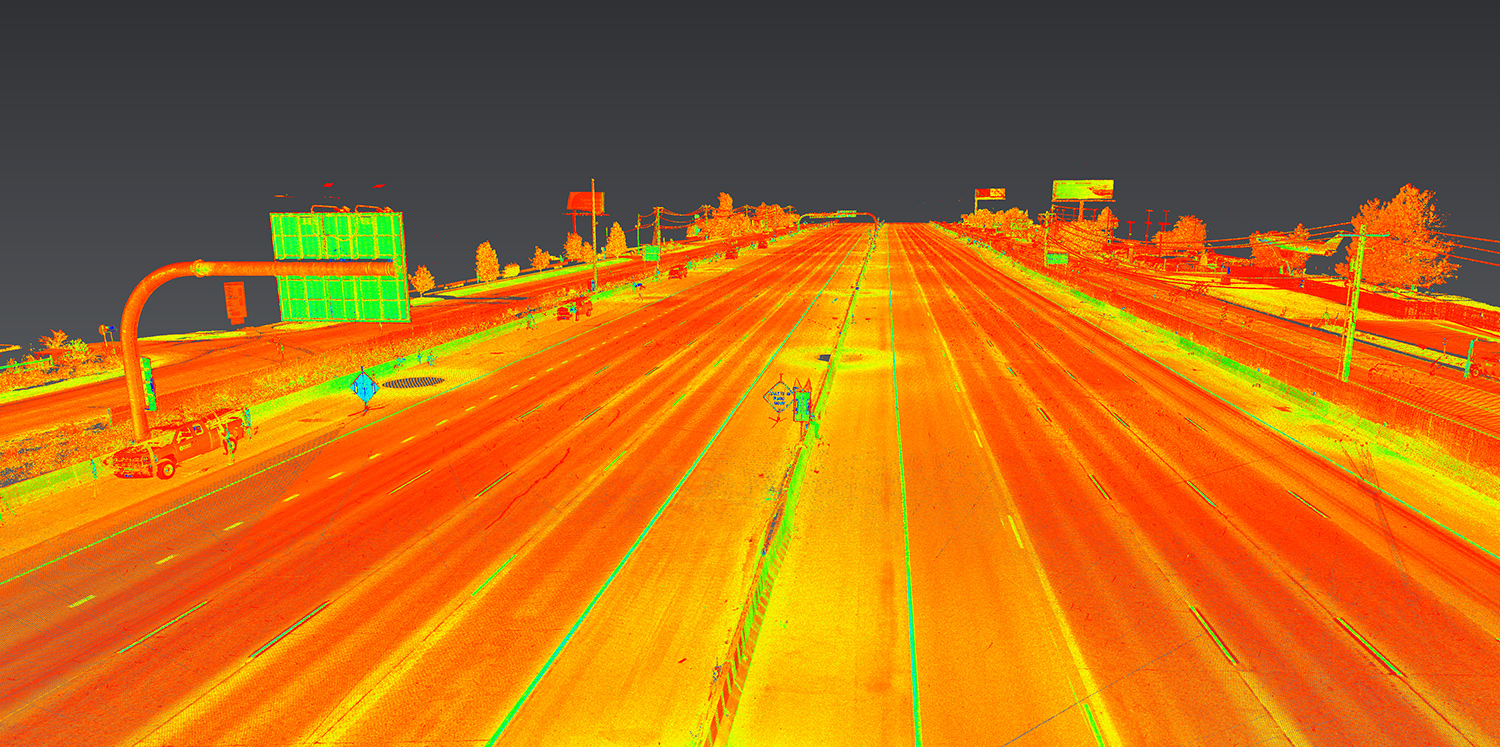 I-15; SR-73 to 12300 South Widening
Client Utah Department of Transportation

Location Draper, Utah

Services Surface Model, Control Surveys
Project Highlights
Provided accurate surface model of the paved surface of a 1.5-mile segment of I-15 between 12300 South and Bangerter Highway. The specification required achieving results within ±0.01' vertical tolerance.

Provided horizontal and vertical control points along both frontage roads using digital differential leveling techniques.

Collected surface data utilizing the Leica P40 laser scanner.

Performed control surveys during daylight hours and scanning at night; no lane closures were required.

Met project deadlines and tolerances.