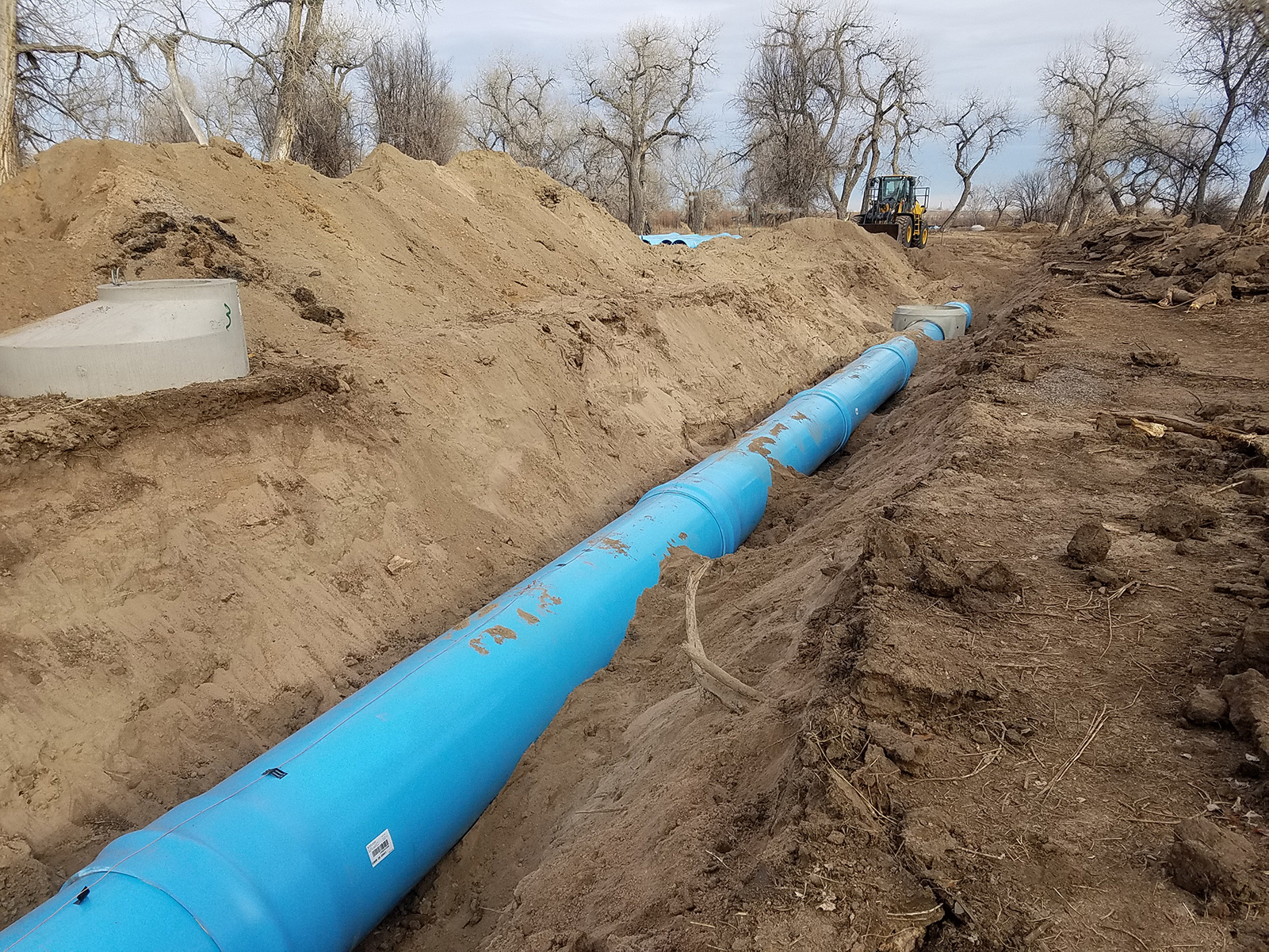 Broomfield Heit Pit
Client City and County of Broomfield

Location Broomfield, Colorado

Services Design Review, Construction Administration
Project Highlights
Reviewed existing construction plan set made by another engineering firm, gave recommendations to implement cost savings on the project.

Updated construction plans; assisted with bidding tasks and contractor selection.

Provided construction administration and observation.

Project included several drainage structures and 3,275 feet of 18-inch, 24-inch, and 36-inch PVC irrigation pipe to deliver raw water to and from Heit and Koenig Pits and the South Platte River.