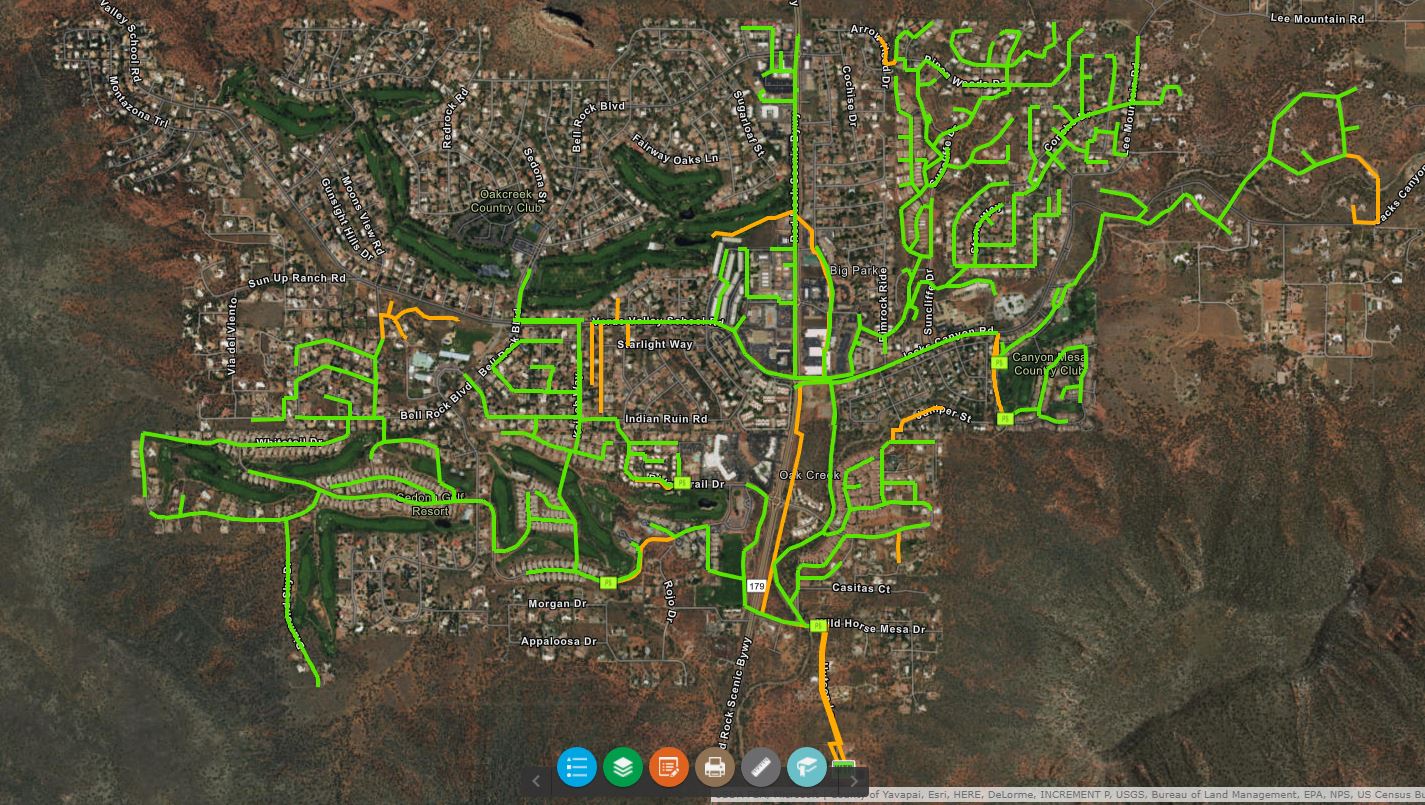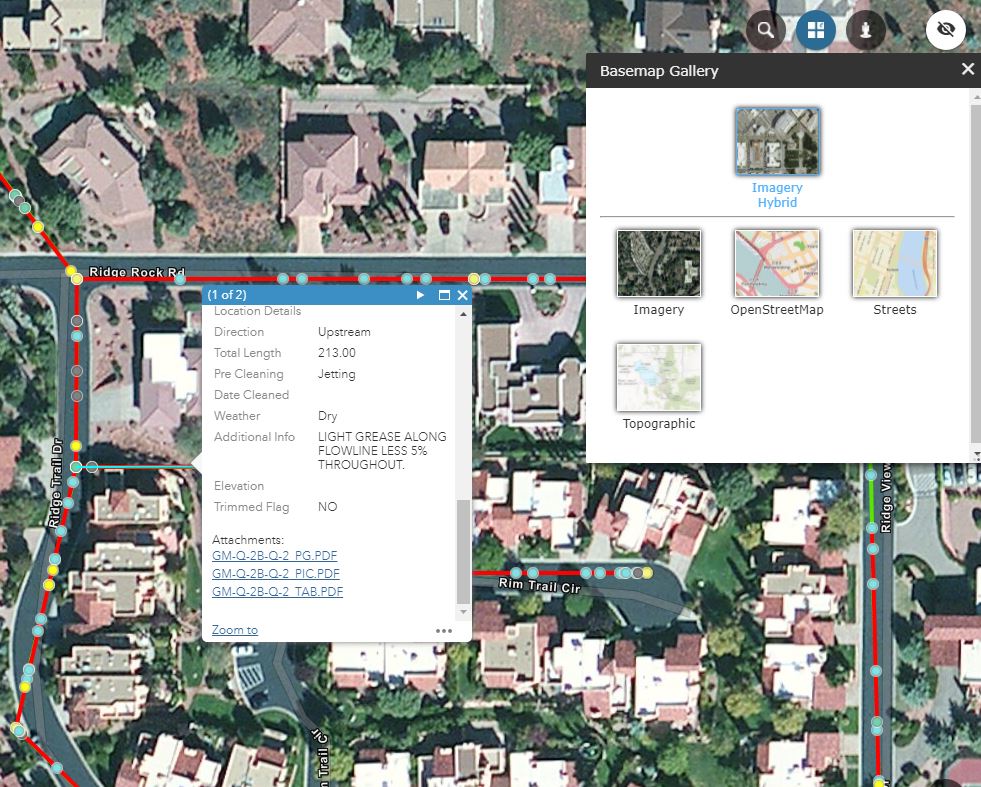 Big Park DWWID Building Permits
Client Big Park Domestic Wastewater Improvement District

Location Prescott, Arizona

Services Assistance in implementing GIS
Project Highlights
Implemented a Geographic Information System.

Provided enhanced mapping data collection, resource inventory, and asset management capabilities.

Created a model/schema that helped system operators perform their duties more efficiently.

Found topology errors and connectivity issues, then cleaned data.

Generated overall wall plots and quality control mapbooks to help with system updates.